Custom Gifts for Your Favorite Teacher
Personalized post-it notes and notepads are a practical gift for any teacher. Choose from some fun school related designs like apples for a fun teacher theme. A personalized mug or tumbler is the perfect gift for a coffee or tea loving teacher. Organizational gifts such as 3 ring binders and clipboards can be really useful in the classroom. All teachers know the importance of using stamps or stickers to label their items. What better way to carry around your school papers than in a personalized teacher tote. Check out these cute tote bags, available in a variety of sizes and styles. Check out our gifts for coaches and school nurses too!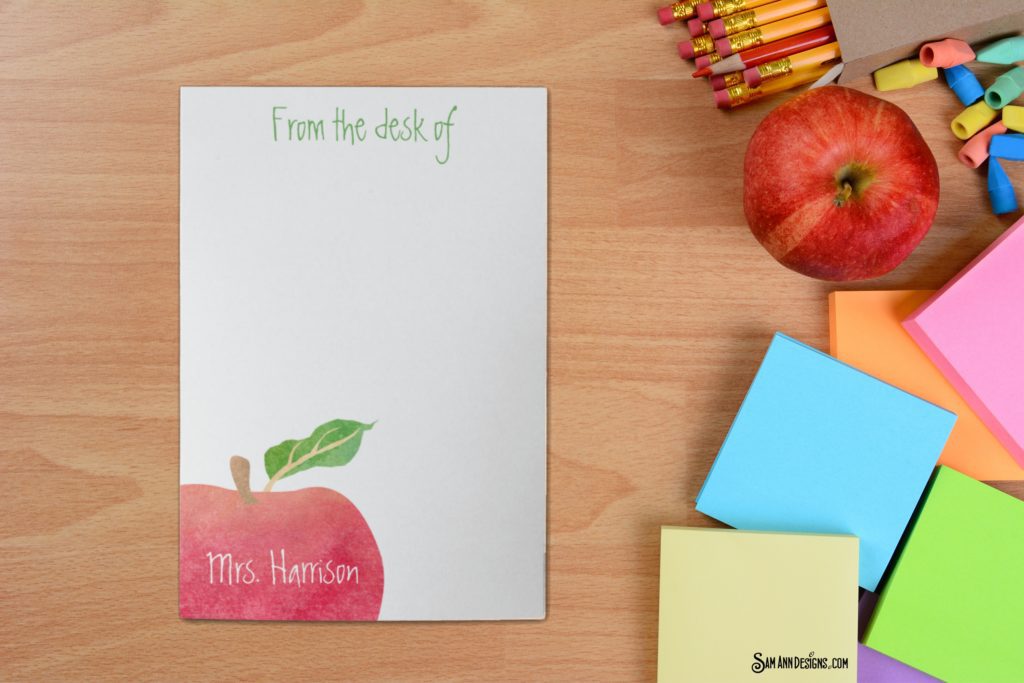 Popular Personalized Teacher Gifts
Art Teacher Gifts
Showing 1 - 7 of 7 products.
Music Teacher Gifts
Showing 1 - 8 of 8 products.
School Librarian Gifts
Showing 1 - 7 of 7 products.
School Guidance Counselor Gifts
Principal Gifts