Gift Ideas for School Principals
Order a personalized gift for your school principal. Useful, practical and customized with school name and/or principal's name. Choose from clipboards, post-it notes, mugs, 3-ring binders and a variety of other office supplies. Designs feature a watercolor style world globe in blues and greens.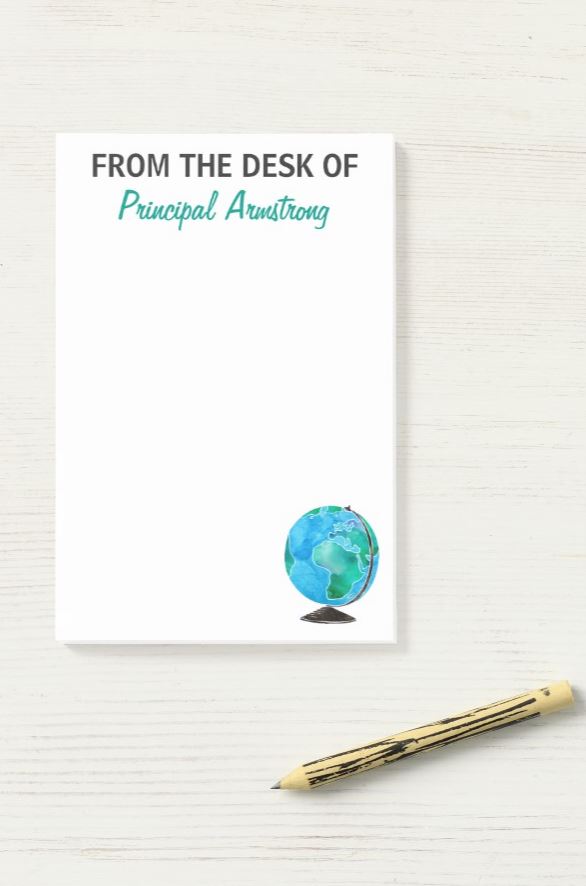 Shop for Personalized Principal Gifts
Showing 1 - 12 of 12 products.
Shop for Coaches, Music Teachers, Librarians & More